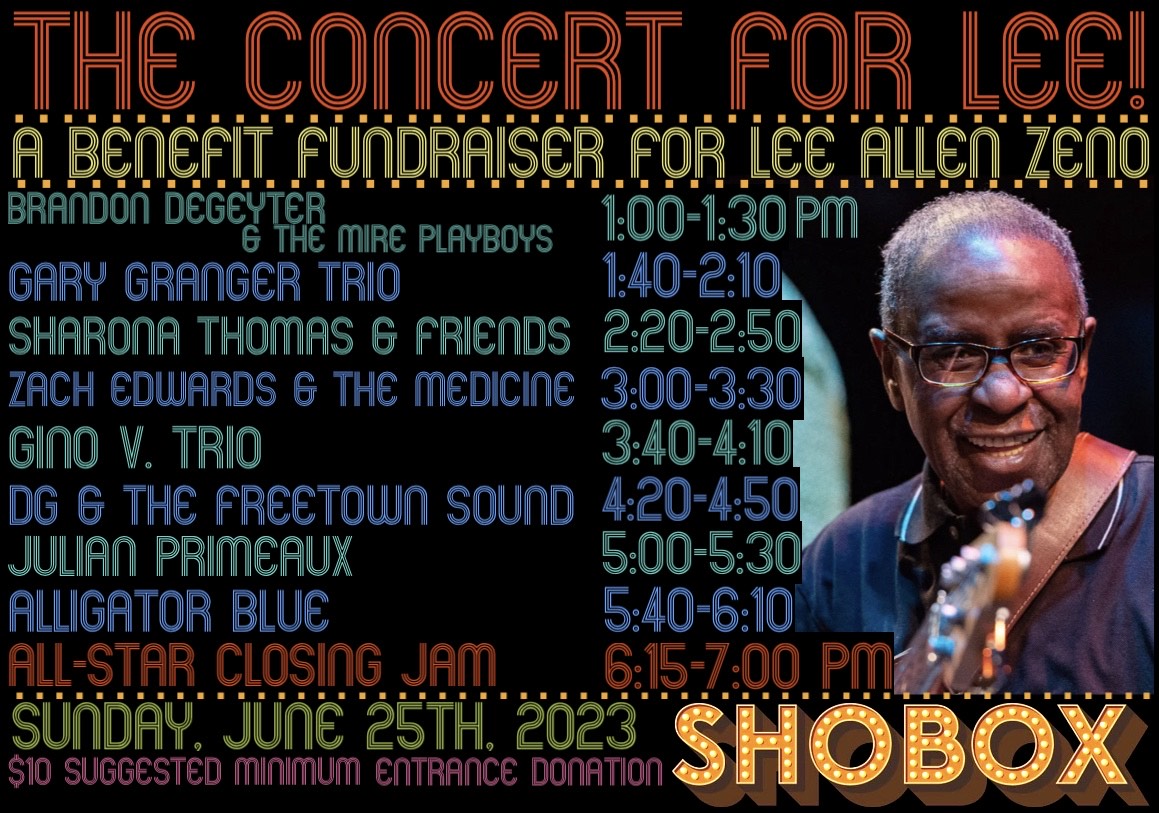 An array of local musicians are teaming up to help out Lee Allen Zeno. The Concert for Lee is a benefit concert to raise money for home repairs.
The event is this Sunday, June 25 from 1pm to 7pm at SHOBOX. The list of performers include Alligator Blue, Julian Primeaux, DG & The Freetown Sound, Sharona Thomas & Friends, Gary Granger Trio, Zach Edwards & The Medicine, Gino V. Trio, Brandon Degeyter & The Mire Playboys. An all-star closing jam with special guests rounds out the festivities.
Raphael Higginbottham and Brian Marceaux from Alligator Blue initially went to Lee Allen Zeno's home to fix a small leak on his roof. After arriving, the two discovered the home required more than just a quick patch. The structure of the home was in need of major repair due to leaks and hurricane damage.
Click here to donate through GoFundMe.
Brian Marceaux, who is also the owner of Brian Marceaux Construction offered to do all the work and roof maintenance free of charge. With material costs estimated at around $20,000 to make the home safe and livable, Alligator Blue initiated an online fundraiser and 'The Concert For Lee' benefit, to help cover the expenses.
Lee Allen Zeno is most known as the bass player for the legendary Buckwheat Zydeco. These days you can find him playing with the Blue Monday Mission, Gerald Gruenig and Gentilly Zydeco, Corey Ledet, Ray Boudreaux and many bands in the area.
Suggested entrance donation to enter SHOBOX on Sunday is $10. All proceeds of the door are to benefit Lee Allen Zeno's home restoration.