Lafayette Utilites System issued a Boil Advisory on Thursday afternoon for residents and businesses in the areas north of South College Road, south of Willow Street, west of East Pinhook Road, and east of Bertrand Road. Below is a map of the affected area in Lafayette Parish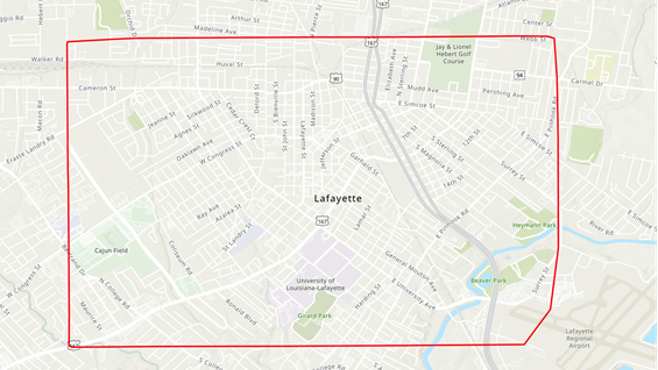 Customers that are in the affected area need to vigorously boil their water for at least one full minute prior to drinking, making ice, brushing their teeth, using it to prep food or rinsing food. The one-minute starts after water has been brought to a rising boil.,
The advisory will remain in effect until water pressure is normalized and collected water samples are cleared by the Louisiana Department of Health-Office of Public Health.